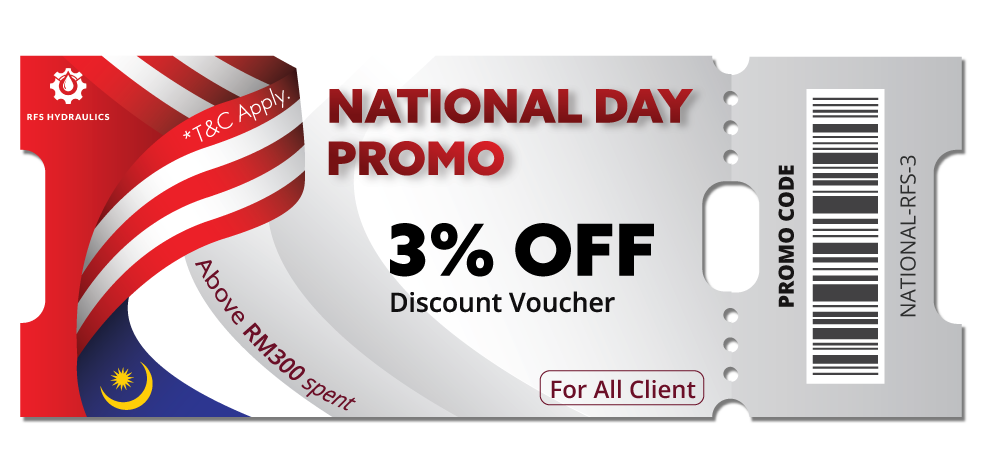 Promo code: NATIONAL-RFS-3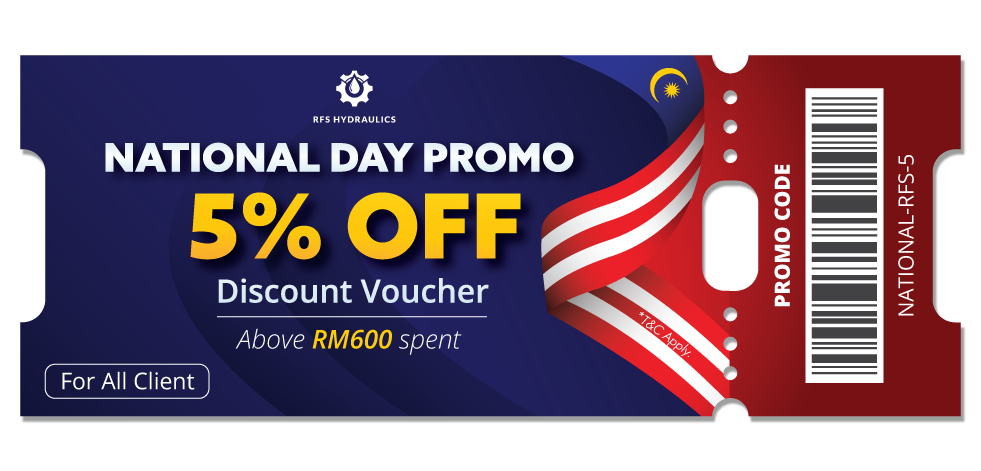 Promo code: NATIONAL-RFS-5
***Enter the promo code above in the purchase order to enjoy the discounts.
The voucher is valid from 1st to 31st August 2022.
Subject to existing stock.
This voucher is non-refundable and cannot be exchanged for cash in part or full and is valid for a single transaction only.

Validation & redemption will be rejected when a false promo code is entered.

RFS Hydraulics reserves the right to vary any terms and conditions.

This offer does not apply to other promotions.

RFS Hydraulics will refuse to validate & redeem any claim if one does not comply with these terms and conditions.